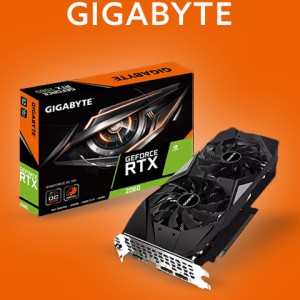 IT Products, IT Works Products Australia
How to Buy Best IT Work Products?
Most of the people are struggling to play games at lesser resolution. Because of our computer's poor performance. IT work products are the important parts of the computer. Many of us don't know about computer IT products such as Cable, USB 3.0 Adapter, DisplayPort, and Gigabyte graphic cards.
Do you ever find video rendering when using your PC? Are you want to buy the Best IT work products in Australia? Have you found it difficult to choose the best IT work products? Hurry Guru offers you the best IT work products at an affordable price. then read the below instructions before making any purchase of IT work products in Australia.
10 Things to Keep in Mind While Buying IT Work Products in Australia:
1. Power-Efficient and Compatibility: Always, we have to remember one necessary thing when purchasing any IT work products for your business. Less Power Consumption and Compatibility of IT products make us trust and use them for a longer time. It is important to check whether you have a compatible energy cable of the right brand type. All our IT products are compatible with the Windows, Linux, Mac OS, and Android operating systems. Hence, it will match our computer motherboard. Hurry Guru provides you with all types of IT work products based on your budget and needs.
2. Durability and Overclocking: It is very essential to check the durability when purchasing IT Work Products. Hurry Guru provides only the ultra-certified chokes with the capacitors. All our IT Work products function at low temperatures. Additionally, the users must consider the IT Work Product's durability and performance. Hence, it assures the whole GPU protection and every electronic component.
3. Memory Speed: Being computer users, we always have to look for a good memory speed. It is important to search 8GB, 6GB, and 12GB GDDR6 memory sizes. Moreover, it ensures 336 GB/S memory bandwidth. Hurry Guru's IT work products comes with ultra-high frames rates and a powerhouse 1440p resolution gaming experience. It enhances the long-lasting lifecycle and reliability of your computer.
4. Bandwidth: People should consider the IT Work Product's bandwidth. All our IT Work Products come with unlimited bandwidth. Hence, it also gives the right chance for the secondary users of our IT Work products. It works more stable and efficient. So, it decreases the noise and distortion simultaneously. Moreover, Hurry Guru's IT Work Product constantly maintains the good bandwidth for every IT product.
5. Check for Connectors, USB, Backplate, HDMI, and DisplayPort: Hurry Guru's IT Work Products consists of DisplayPort, HDMI, VR Headsets, USB, Cable, and much more. It works multiply for your computer's monitor. IT Work Products will prevent any mechanical damage and metal heat. All our IT products come along with the port. Hence, it does not require any adapter. Every computer monitor should need connectors for good performance.
6. Raytracing Features: The users must-see for the graphic card with the ray tracing features. Ray tracing features give extra virtualization to all the gaming experiences. Hurry Guru provides the fan for all our IT Work products. We give the cooling system for your computer. Hurry Guru designed the best thermal conductivity and laser-cutting material. Hence, Hurry Guru's IT Work Product improves the full heat dissipation performance.
7. Warranty: Whenever we buy IT products, we have to check for the warranty and guaranty. Hurry Guru gives you a 12-month warranty. In case of damage, or missing IT products, you can apply for a warranty. Then, immediately, Hurry Guru will give the best resolution according to the Australian consumer law.
8. Unique Features: It is important to consider the essential features. Such as includes the reversible USB-C 3.1 interface, and plug-in and out. Our IT products do not require any software, driver, or plug-and-play. All our IT Work products are suitable for computers and phones.
9. Fast Charging: Every IT product of Hurry Guru comes with fast charging. It does not take more time for charging. We no longer have to wait for the charging. It makes easy all your works with Hurry Guru. Moreover, our IT work products come along with the speed of data transferring more than 5 Gbps. It 100% ensures safety to run the game effectively in hard times.
10. Trust, but Check: When doing any purchase of IT Work products, we always have to verify whether the IT products are good or not. It is necessary to ask for the demo before buying any IT Work Products. We also have to check whether our system is comfortable with IT products. At last, but not least, we should check the customer feedback and reviews about the brand and products. Hurry Guru is one of the top brands where all the IT Work products are 100% verified and authorized. You will no longer have to regret to suffer.
Hurry Guru is a reputed brand for IT Work Products. Our IT Products will be suitable for all the gaming design enthusiasts, gaming, and videography. It improves the user's computer gaming performance. We hope our IT Work Products Australia will save all of your money and time.
Always make the right decision, otherwise, you will end up regretting the worst product. Just make sure of this nice opportunity to buy IT Products with us. Let's be happy to meet all IT Products your needs.