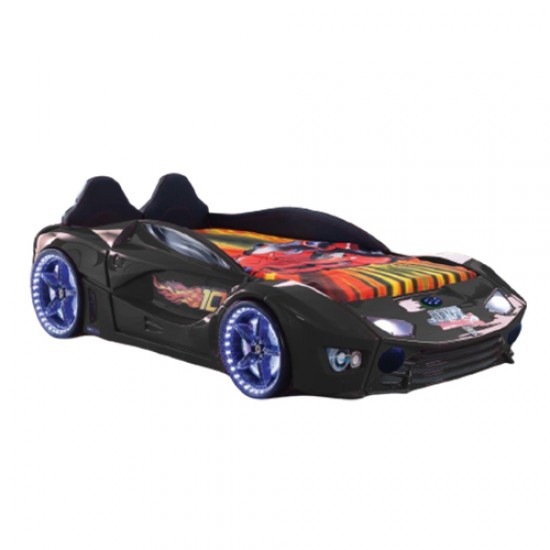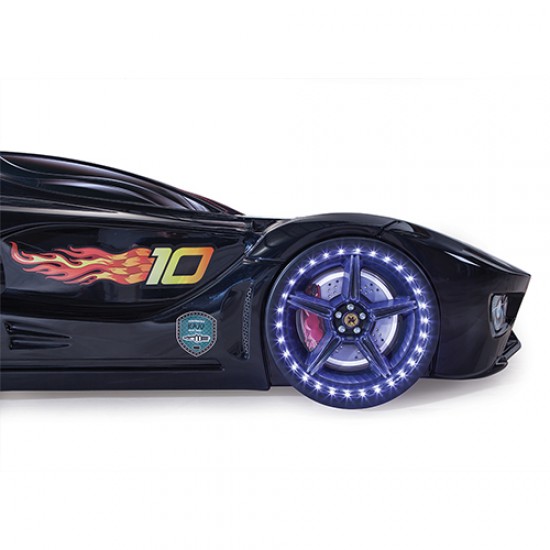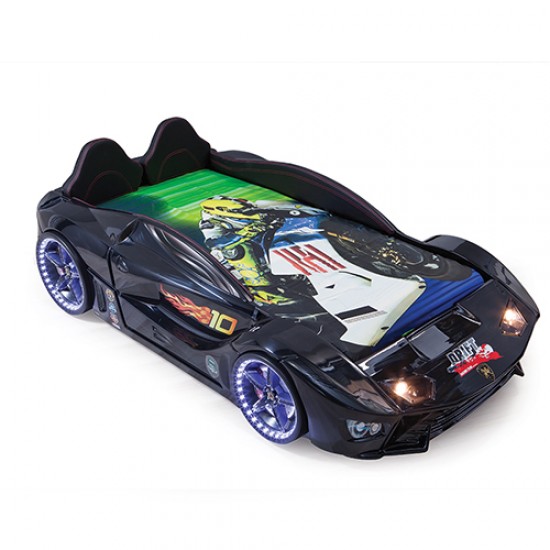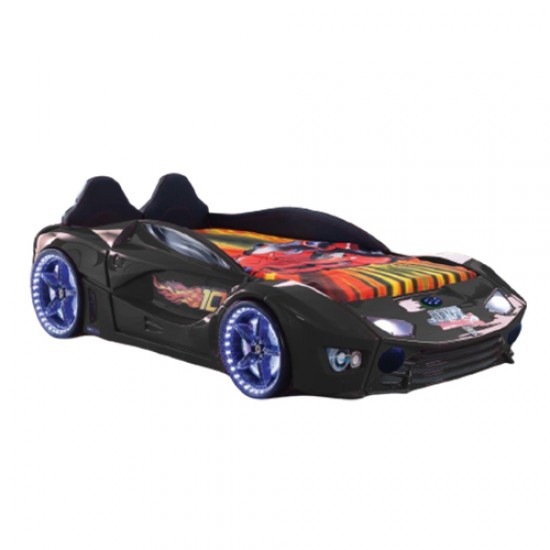 Hot -18 %

Stock:

2

Model:

HGAU-T-CB-BL-F1

Weight:

75.00kg

Dimensions:

240.00cm x 100.00cm x 40.00cm

SKU:

HGAU-T-CB-BL-F1
Guaranteed Safe Checkout

✅ Due to warehouse relocation we send the product from 30th May 2022 onwards only.Sorry for the inconvenience.

✅ Item in stock ready for shipment

✅ Available in BLACK color, 12V DC electronic system. The Bed works with a safe 12V power adaptor. Made with ABS plastic front and side frames. Made with non-toxic, BPA, and lead-free molded plastic and sturdy cap P2 compliant particle board.
✅ Great for your kid's turbocharged décor! Hot wheels, front headlights, interior padded seat, ergonomic lightning-fast design!
✅ Ergonomic design with sturdy materials. Easy to assemble with initiative PDF guide and assembly video and pre-installed decals and parts. Weight capacity is 300 lbs. Easy to assemble for all designs with PDF guide included.
What's the difference from other models?

✅Signal lights decors.
✅Leather seats and side protections
✅ Made in Europe
✅ Control panel system Bluetooth connections with the local controller

✅ 500W Speaker sound system with Subwoofers.
✅ Click Here Assembly Instruction

* Shipping Charges For Metro Areas Only
✅ New South Wales - $ 99, Victoria - $ 99,Australian Capital Territory - $ 129 ,Queensland - $ 219 , South Australia - $ 179, Western Australia - $ 299